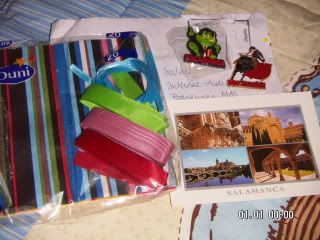 A magnet of Salamanca and an Espana bull-fighting with other lovely
stuffs too :)) Thank you!

From: Josien, Spain
Year: Dec 2009


Salamanca is a city in western Spain, the capital of the province of Salamanca, which belongs to the autonomous community of Castile and Leon (Castilla y León). The Old City was declared a UNESCO World Heritage Site in 1988. It lies about 200 km west of Madrid and 80 km east of the Portuguese border.