Suprised magnet received from bzmommy....
thank you dear for this little gift....
love it!!!

Swindon,UK magnet (The Magic Roundabout)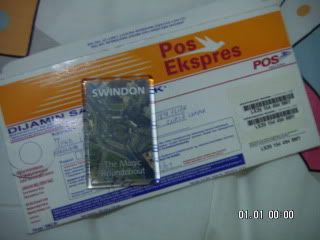 Magic Roundabout (Swindon)
From Wikipedia, the free encyclopedia

Schematic view of the roundabout
The Magic Roundabout in Swindon, England was constructed in 1972 and consists of five mini-roundabouts arranged in a circle. It is located near the County Ground, home of Swindon Town F.C. Its name comes from the popular children's television series The Magic Roundabout.