Yesterday, I drove to my friend's house at Wangsa Melawati...
She just come back from Korea...for a holiday trip...
and she bought this 3 lovely Korean magnets for me...
Thank you kak Zam...really love the magnets...It's awesome!
She will go to Korea again (this coming Hari Raya Aidilfitri)...
and she said she will definately buy another magnets for me...:)
thank you Kak Zam...you're so kind!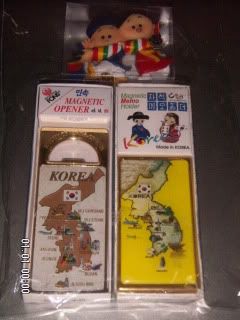 Korean couple



Magnetic Opener (big & heavy)
Map of Korea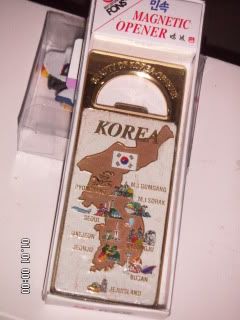 Magnetic Memoholder (big & heavy)
Map of Korea