This morning, I'd received 1 parcel from my cyberfriend, Maria.
Thank you so muchhhh and I LOVE the magnets especially the spoon & fork!!!
and IT REALLY MAKE MY DAY!

looking forward to have another private swap with her again next time...:)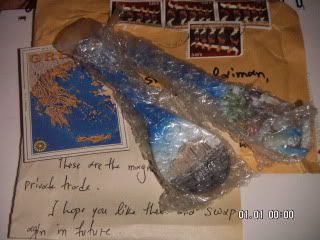 Unfortunately, all of the fork's fingers had been broken
but I managed to seal it with glue...lucky me!



Greece Map Magnetic Card