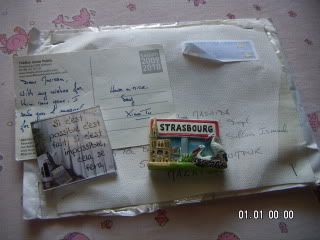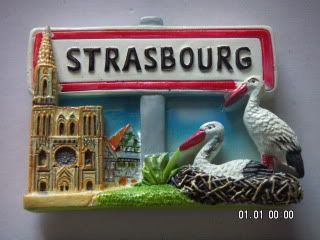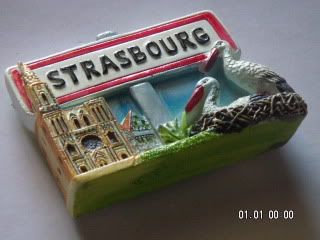 FM Strasbourg, France (thank you for the lottery gift!)
From: Xiao Tu, France
Date: Feb 2010

Wiki:
Strasbourg is the capital and principal city of the Alsace region in north-eastern France. Located close to the border with Germany, it is the capital of the Bas-Rhin department. In 2006, the city proper had 272,975 inhabitants and its urban community 467,375 inhabitants. With 638,670 inhabitants in 2006, Strasbourg's metropolitan area ("aire urbaine") (only the part of the metropolitan area on French territory) is the ninth largest in France.