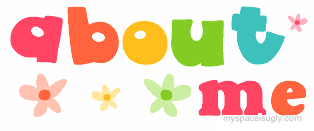 I'm Marissa and I live in Kuala Lumpur, Malaysia. I'm Capricorn Gal! I'm working as an Auditor. I have one sweet little prince going to 1 year old named Muhammad Danish Rayyan and I'm a lovely wife to Mr Anuar.
I love to travel all around the world, I love shopping, I love arts & crafts such as scrapbooking & card making, decoupage, patchwork & ribbon embrodery works and I am a serious souvenir/travel magnet collector. I love to meet other people…and I love joining international swaps and I do like exchanging ATC's with people who do have the same hobby like me...:)
You may contact me at marissa_anuar@yahoo.com.my





LIKES:
- Souvenir @ Travel Fridge Magnets (Please, help me in my collection especially country/map magnets & no religious magnet please!) I AM ALWAYS OPEN TO PRIVATE SWAPS (Please contact me via email)
- Something Handmade (card making, decoupage, art & craft works) - I am open to new pals - Decorative Paper Napkins for my decoupage crafts. I love any kind of cute paper napkin for my decopauge cratft works especially country roses


DISLIKES:
- Wars, flakers, hipocret & lier....
- Please…don't send nothing you don't like!!!!


IMPORTANT NOTE:

If you didnt receive my swaps, please email me or message me before you rated me, thank you. Please if i am your partner and you are late in a swap send me a message! I really appreciate a note in the swaps, it's more personal and i don't like the cold swaps, please be communicative with me!
Thank you.






Wishlist
• Souvenir Fridge Magnets. Especially lighthouses,map,flag & country magnets
• Thimbles, lighthouses, mini bells, shot glass, tea towels, mini plates and mini english tea set
• Any kind of Decorative Paper Napkin for my Crafts. Please, make me happy and send me a sample of your paper napkins!!!
• Any kind of magazines related to home improvement and house decorations and arts & crafts (scrapbook, ribbon embroidery, decoupage, patchwork, card making & needlecraft)